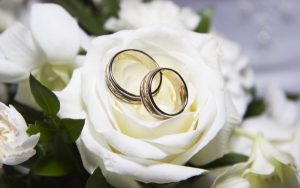 Whilst weddings come under one heading, this is probably the widest category of all, not just because it includes weddings, commitment ceremonies and renewal of vows, but also because it's an occasion that has the biggest opportunity to personalize the service. And that's where my openness and adaptability comes into play.
You may be looking for a conservative, respectful approach to reflect your commitment to each other. You may want to include a religious or spiritual element. Or you may want to incorporate your sense of humour, passion for a hobby or just have fun with a theme. I make no judgments. Love is love and we're lucky in New Zealand that the laws allow an independent celebrant to reflect this.
We will work together either in person or via Skype to ensure the ceremony and my involvement reflects and enhances the atmosphere you want to achieve. It's a rewarding process with no two ceremonies the same. I'll be able to walk you through it step by step until you're comfortable with the outcome. I can even help with writing those all-important vows. And as a professionally trained celebrant, I'll be able to ensure all the legal requirements and paperwork is adhered to.
My fee will vary based on my level of involvement and whether it's just the service, or flows through to being MC at your celebration afterwards. I'll be able to give you an idea of what to expect once we've spoken. Just start by picking up the phone or sending me an email and I'll be in touch soon. (See contact details).